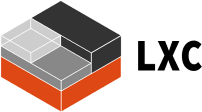 With the container-based LXC virtualization technology multiple secure and isolated virtual servers can be created using a single Linux kernel. Each of the containers operate as a fully independent server, using the shared resources according to their needs, providing an energy- and cost-effective solution.
The operating system level technology creates a virtual environment that can run its processes isolated on the network without the need for creating a complete virtual machine.
LXC virtualization is a perfect choice for those who want an easily manageable, flexible virtual system with minimal need for resources providing maximum availability, stability and reliability. Virtual servers provide uninterrupted connection to the Internet, and containers can be directly, easily managed even by our clients through the automated client gateway interface.
For a company providing e-commerce, media services or intends to build an administrative database LXC virtual servers offer a perfect solution with long-term planning and stable costs. And in addition you can rest easy that the servers will always have access to resources matching the current workloads.